Mouvements


Collective show 07/07/2020 > 26/09/2020
Galerie Bacqueville - Lille (France)



Mouvements is a collective show at Galerie Bacqueville with the works of David de Beyter, Gautier Deblonde, Delage + Olson, Alain Delorme, Laurent Delecroix, Raphaël Denis, Thomas Devaux, Léo Dorfner, FC Sofia, Erick Flogny, Qubo Gas, Grisor, Laura Henno, Songlin Ji, Paul Kuseni, Aurélien Maillard, Sali Muller, Ugo Sebastiao, Valentin van der Meulen, Jan Van Muster.





not like this... ? 08 (center)
charcoal, black stone and acrylic on paper - 2018
195x130 cm. exhibition view of "corps Latents", hanging n°8






ENG. Following the concept of a new daily hanging, the gallery shows severals works by artists from various universes : one day, an exhibition. For an optimal experience, come and return as many times as desired in order to discover, at each visit, new works. FRA.

Suivant le concept d'un nouvel accrochage quotidien, la galerie vous propose un corpus d'œuvres d'artistes aux univers variés, en somme : un jour, une exposition.

Pour une expérience optimale, venez et revenez autant de fois que souhaité afin de découvrir, à chaque visite, des œuvres inédites.
exhibition view of "fantômes", hanging n°1
Alma 2
(left)
charcoal and black stone on paper, wood, polyurethane and resine - 2019
210x200x5 cm
exhibition view of "horizon", hanging n°2
not like this... ? 05
(left)
charcoal, black stone and acrylic on paper - 2018
162x130 cm
exhibition view of "corps latents", hanging n°8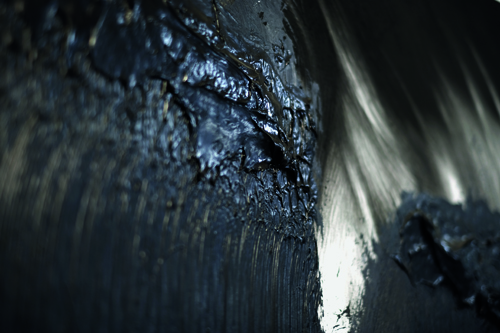 © Copyright Valentin van der Meulen